Image Credit : LUXit/Buzinga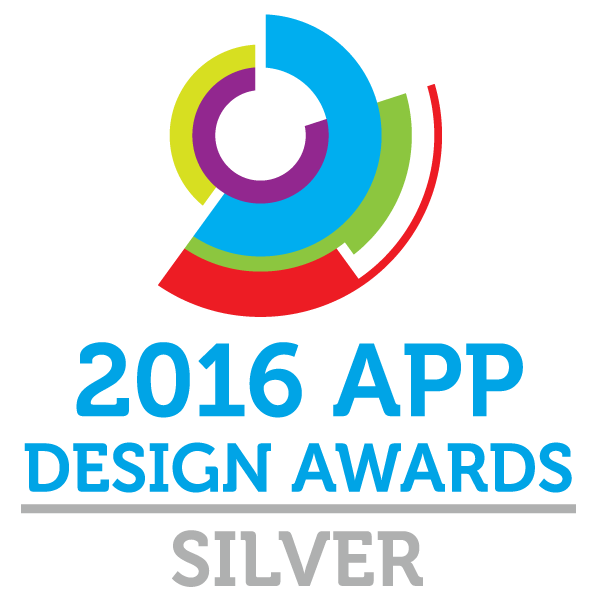 Project Overview
Mobile beauty and wellbeing at your fingertips.

LUXit is the leading digital platform for mobile, on demand beauty and wellbeing services. Quick, safe and convenient, LUXit lets you upkeep your usual beauty routine from the comfort of your home.

Our LUXit App connects customers with our talented LUXit Partners for blow drys, sprays tans or makeup application services that come to you within the hour.



Organisation
Team
LUXit was founded by Fabiola Gomez in 2015. Identifying a real gap in the market for a service connecting beauty professionals and customers on demand, the LUXit App was created, offering an innovative service that elevates the mobile beauty world. LUXit is all about making lives easier.

Fabiola leads LUXit, guiding her team with her distinct knowledge and skill. She has an extensive background in beauty and fashion, and a passion for mentoring others.

Founder: Fabiola Gomez

David Nolan: Lead Investor

Sue Robbins: Web and Graphic Design

Deedee Zibara: Client Relations Manager

Holly Bartter: Copywriting Manager

Isabella Hall: Administration Manager

App Team: Buzinga
Project Brief
Spray tans, makeup application, blow dries and more are now at your fingertips.
LUXit is the leading digital platform for on demand beauty mobile and wellbeing services. We created LUXit to make lives easier, to streamline your beauty upkeep and allow you to experience premium service at your home or location of choice at the touch of a button.
Our simple and secure LUXit App connects customers with our talented LUXit Partners for blow drys, sprays tans or makeup application services that come to you within the hour. Bookings are made through the LUXit App from 8am – 10pm 7 days a week, and payments are made securely through the app for a hassle-free transaction.

Looking for a beauty service? Log in to the LUXit App, select your service and you'll be matched with one of our skilled service provider Partners in your 15km radius. First class service will reach you within the hour!

Looking to earn more money as a beauty and wellbeing professional? Sign up as a LUXit Partner, log on and Start LUXing. Your LUXit Partners App will search for jobs within your 15km radius and notify you of every available job. Accept and away you go!
Project Need
LUXit is mobile beauty made easy. While on-demand booking systems are commonplace, LUXit is the only on-demand beauty and wellness booking app that comes to you – our service provider Partners travel to your home or location of choice, for the most comfort and convenience.
LUXit streamlines on demand beauty services, with a broad menu to cover the most frequently ordered services (a menu to which we add new services as we increase our Partner numbers and skill set diversity).

Our services are priced at flat rates, creating consistency for both our users and service providers.

Aside from an our LUXit App, we take pride in knowing that our Partners are the best in the business. They have all gone through reference, certification, insurance and police checks, and are qualified to visit the homes or business of our Clients. In this way, LUXit regulates an industry which all too often relies on word of mouth.
LUXit allows beauty professionals to customise their work schedule and book jobs when it suits them, increasing their earning potential and backing them with targeted marketing, support and administration so they are free to focus on what they love.

User Experience
The LUXit user experience is simple and streamlined. The Client will sign up with their email address, link their account to a payment method and they can be booking a service just moments after. LUXit allows the user to view a name, headshot and mobile number of the Partner that will be visiting them, and notifies the Client in real time of the Partner in transit.

After their service, our Client is able to rate their service provider in three areas – Professionalism, Presentation and Punctuality, allowing us to gain insight to improve their experience.

Our service provider Partners engage with the co-ordinating LUXit Partners App in the same way, with a simple "Start LUXing" and "Stop LUXing" system where they can search and accept jobs when the choose, and switch off the app at the end of their day. When a new job in the area Partners are also given the ability to rate their Clients, in order for us to maintain the highest calibre of service.

Time spent on the LUXit App for both Clients and Partners is intentionally minimal, meaning that it can quickly slip into their schedules effortlessly and requires little upkeep.

Project Marketing
LUXit engages with two streams of customers; our clients who book services, and service providers, our Partners. We interact with our Clients and Partners via social media, primarily our Instagram and Facebook.

We run competitions offering complimentary LUXit treatments to introduce our services to our Instagram and Facebook follower Clients, and we market towards new Partner sign ups by featuring our existing Partners as they work their magic. We also offer discount codes for larger groups of individuals where we will advertise LUXit and allow these groups to book at a discounted rate, supplemented by flyer drops.

Partner loyalty is essential to LUXit, and we always strive to maintain the highest level of service when interacting with them.

By ensuring our Partners have an amazing experience while signed up with LUXit, we can market to their industry contacts through word of mouth or links to our sign-up form, where other beauty industry professionals are encouraged to come on board with us.

The beauty and wellbeing industry is always growing, and LUXit provides a way for beauty professionals to be part of something bigger, and join an elite team of experts. Our marketing always takes into account the customer, what services are most in demand and how we can help make lives easier.
Project Privacy
LUXit utilises eWay, a secure Australian gateway facility, Amazon and Paypal for payment transactions to ensure all sensitive information is kept secure.

Our IT systems are password protected and comply with our security standards, and if personal information is held on paper files, it is stored in premises that are locked when unattended. We have clear links both on our apps and website to our Privacy Policy and Terms and Conditions, ensuring it is clear and easy to understand.

Exactly as it states - we're looking for the best startup projects. Startup projects need to be newly emerging, less than 5 million users and less than 3 years old.
More Details