World's Largest Aerospace & Defense Brand

Image Credit : Shamanth Patil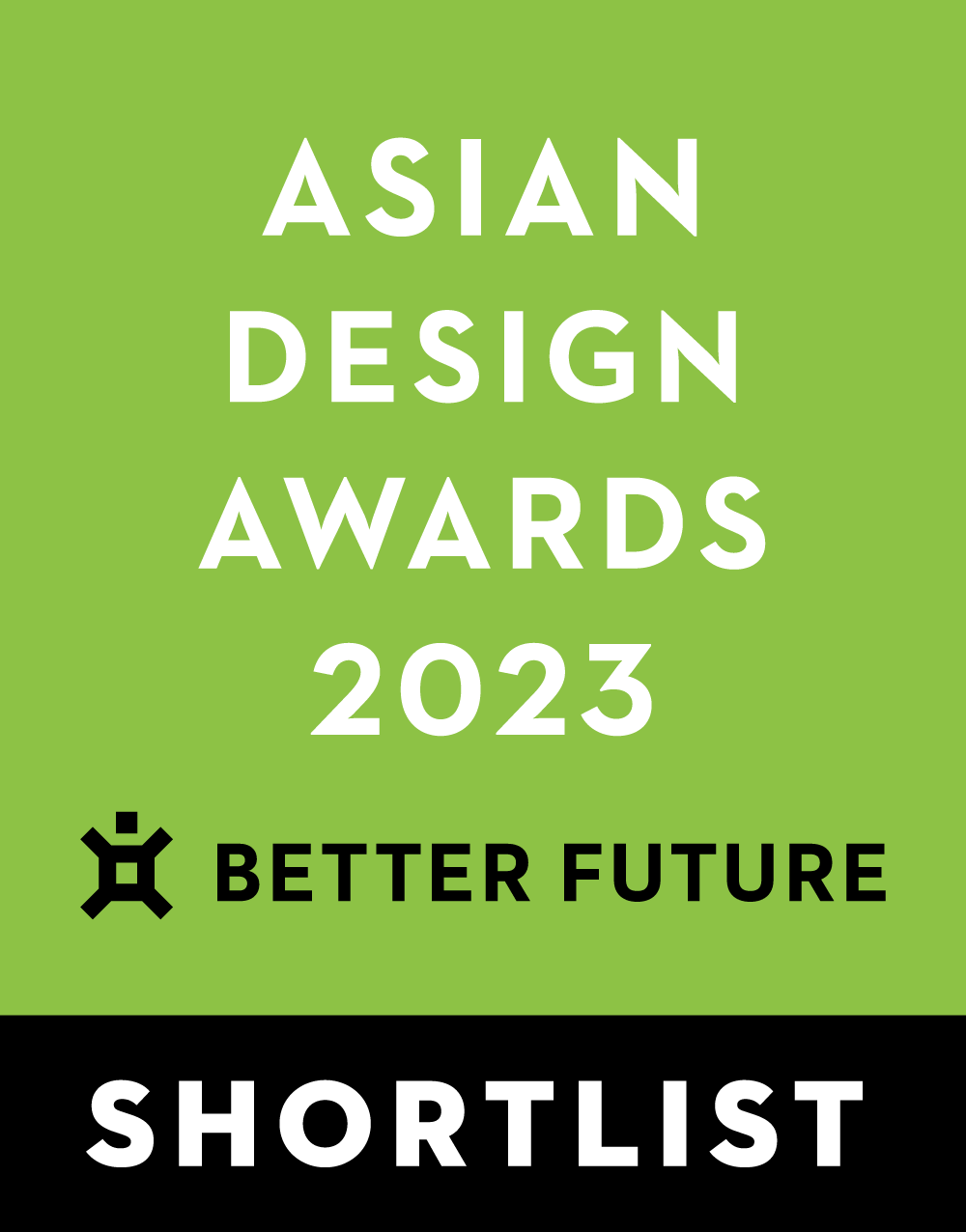 Project Overview
Workspaces today reflect "how" people work and not "where" people work. Moreover, the global workforce has now evolved to be mobile, agile, and collaborative in multiple ways. This has led to a huge impact on business and real estate.

Thus, for Asia's leading aerospace brand, we have tried to bind these evolved dynamics between business and employee experience through a design approach that is human-centric, tech-driven, and brand-focused. This has been our foremost mission!

Our vision was to promote innovation and capability expansion through a unified workspace, bringing together diverse business entities and functions while elevating the workplace experience and driving the brand towards greater success.

Core Highlights

A WELL HSR-rated and LEED Platinum-compliant workplace, blending in with hospitality amenities and wellbeing-oriented spaces.

Agile and multifunctional spaces that offer choice and control to users, making the work environment more resilient and future-proof.

'Unified space' – separate business entities combined as one workplace, nurturing diversity, equity, and inclusion.

Abstract
A balanced and conducive workplace experience caters to the physical, emotional, and cognitive aspects. Over time, with the shift in work modes, market performance, business goals, digital influence, and employee expectations; the meaning of these aspects has undergone a major transformation.
Thus, to create high-performing workplaces there is a need to amalgamate these aspects with the design process. To achieve this we developed a concept of an agile workplace infused with spatial experiences reminiscent of the luxurious hospitality industry.



Project Commissioner
Confidential- World's Largest Aerospace & Defense Brand
Project Creator
Team
Concept & Design: Tanvi Kesarwani, Shubhdha Ashok, Deependra Verma
MEP: Ramesh P, Chethan AG, Naveen Pedhigari, Shaik Mohammed Nawaz
Project Management: Ronti Gogoi, Tauqeer Ahmed
EHS: Shailesh D'souza, Bhaskaran R, Louis Prabhu
Design Mentors: Magam Siva Krishna, Shilpa Revankar, Amit Prakash, Kishore Mano
Project Brief
Concept
Employers around the globe are making efforts to get employees back to the workplace, switch to a hybrid module, and prepare for the future of work. Irrespective of these concerns or modes of working, one thing is apparent the workforce today needs an evolved workplace.
Companies need a workspace that provides people with the comfort of working from home and the sophistication of the corporate world combined with the immersive experience of the brand as well as the hospitality amenities.
We refer to this integrated approach as 'Corporate+ Hospitality'

Design Intent
Designing to build a dynamic work culture and support business growth.
As a design community, we at zyeta believe in nurturing off-beat visions and bringing pivotal design ideas to life. We aim to develop design strategies that set a better stage for business while offering users a better spatial experience, one that connects people with place and technology.
Our mission to disrupt the way the world looks at workspaces and make way for next-gen, smarter real estate portfolios, helped us develop a pathbreaking design scheme for the World's largest aerospace and defense brand, with a core focus on:
•Daylighting
•Ergonomic Design
•Human-centric Workplace Model
•Reducing Carbon Emissions
•Physical & Mental Wellbeing
•Confidentiality + Privacy
•Instilling the brand's identity
•Regulating the brand's ESG concerns through design

Overall, we succeeded in creating an environment for contemplation, collaboration, concentration, and communication, thereby designing a workspace that fosters productivity, business growth, and motivation.
Project Innovation/Need
Taking an integrated approach, we conducted business model exploration, market analysis, user profiling, validation studies, and branding strategy to identify the core challenges that we need to solve through design.

This helped us arrive at a form-inspired zoning model, thus providing human-centric design solutions to existing and futuristic business challenges.

Each space has been thus meticulously planned with an end goal as follows:

Reception:
The reception area was designed to disrupt the imagery of a traditional workspace. This was achieved through innovative elements like the wall-mounted aircraft model, the blending of the ceiling design, and light with flooring patterns to induce a sense of motion.

Cafe:
The cafe was conceptualized as a community space for people to socialize, collaborate, relax, and rewind. This was formed through a cluster of spaces like the cafe, the Zen space, and the photo wall as well as eccentric graphics and installations inspired by the aerospace and aviation industry.

Ideation Strip:
Ideation strips were planned in each workspace neighborhood as a buffer space to conduct scrum, open collaboration inducing movement in the workspace and to move away from the traditional desk-bound style of working.

Workstations:
Workstations were visualized as a strategic configuration of assigned desks, huddle spaces, and scrum areas to make way for innovative and evolved modes of work and collaboration. Neighborhood planning is among the core features when it comes to spatial planning.










Design Challenge
Workplace Experience

On each floor, the reception lobby goes beyond its traditional purpose. It transforms into a dynamic community zone, merging with the waiting area, pantry, and a mix of semi-enclosed and open collaboration spaces. This thoughtful arrangement cultivates engagement and interaction among employees, fostering unity and creativity. The central zone adds to the allure with interactive walls that inject playfulness and dynamism, inspiring innovation and imagination.

Embracing agility, the workspaces are situated within work neighborhoods. Individuals enjoy the freedom to choose and personalize their work environment, with options like height-adjustable desks, ergonomic seating arrangements, and niche seating choices. This comprehensive approach ensures that diverse physical and neurodiverse needs are met, promoting well-being, and productivity.

Stepping into the cafe, you are transported to an enchanting realm. The space features captivating brand graphics, intriguing installations, vibrant biophilia, and inviting leisure areas. Interactive placemaking techniques enhance the ambiance, fostering brand connection, and providing employees with a much-needed space to unwind and recharge.

All In All
Throughout the design and execution journey, we tried to build something that is more than a workplace; an environment for people to contemplate, collaborate, concentrate, and communicate.
As a result, we were able to achieve a flexible and inspiring workspace that fosters collaboration, productivity, and business growth in ways that make people feel comfortable, motivated, and cared for.


Sustainability
In addition to meeting stringent design compliance and sustainability standards, such as FM Global, EPD, ASHRAE, LEED, and Greenguard, our entire design and construction process adheres to leading certifications, ensuring a sustainable, low-carbon, and wellness-oriented space.

The entire design process involves space planning keeping in consideration the WELL standards of a healthy and safe workplace. This caters, to the integration of natural light through day-light analysis, IoT-based sensors for lighting and temperature control, HEPA filters for optimum indoor air quality, spatial zoning in adherence to WELL standards of movement and community, etc.

Locally sourced natural materials have been used in combination with modern elements and finishes. With a prime focus on carbon neutrality, low carbon impact materials, No VOC paints, FsC-certified laminates, and BIFMA-certified furniture have been incorporated.

Waste Management & EHS
Isolation wards and basic health care facilities for the site staff. The 5-S framework of Sensor, Stagger, Supervise, Sterile, and Signage was adopted.
Strategies were laid out right at the inception of the execution phase for waste and debris management.

Weekly training and motivation programs were planned as a part of the design & build process to educate the site staff throughout the project lifespan.

Interior Design - Corporate & Commercial

This award celebrates innovative and creative building interiors, with consideration given to space creation and planning, furnishings, finishes, aesthetic presentation and functionality. Consideration also given to space allocation, traffic flow, building services, lighting, fixtures, flooring, colours, furnishings and surface finishes.
More Details