Intergrain Timber Finishes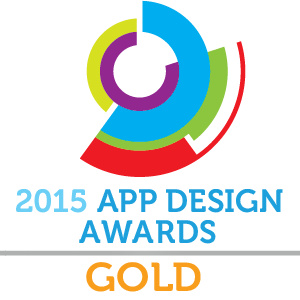 Project Overview
The Intergrain Timber Finishes app is the renovator's new best friend. With its innovative Visualiser technology, the app allows users to preview how a finish will appear on any timber surface before even starting a project. It revolutionises the whole selection process. Users can photograph timber surfaces and browse through a comprehensive range of products to instantly see the result with full colour accuracy. It even shows the difference between one, two and three coats. The 'problem solver' feature provides helpful, tailored solutions and suggestions. Additionally, the app calculates how much product they will need to the nearest litre.
Project Commissioner
Project Creator
Team
Stuart Penny - Creative Director
Mick Byrne (WeMakeApps) - App developer
Southern Colour
Project Brief
Did you know wood possesses qualities that are almost as unique as fingerprints? As you can imagine, this makes makes timber projects exceedingly difficult to predict.
As Australia's premium manufacturer of timber coatings, Intergrain wanted to make an app that catered to both the design professional and the DIY ace, by taking the guesswork out of their timber related projects.
The Intergrain Timber Finishes app allows users to preview how products would look on individual timber surfaces, taking into account the endless variables that come into play, such as desired end look (gloss, satin, matt), colour, timber type, number of coats, and even how many litres of product are needed to complete each project.
Not dissimilar to choosing a paint colour, people have a finish and a look in mind before they start a project. But unlike paint, there are endless possibilities and variances involved in timber products which determine what the final end result will look like. Depending on the type of wood and the type of product applied, applications can look drastically different from project to project.
The app is built around its innovative 'Visualiser' technology, allowing users to capture a project surface and apply any product with outstanding colour accuracy, before even needing to step into a hardware store.
The app takes all factors into consideration to give an incredibly accurate visual - whether interior or exterior, clears, stains or oils - the user will feel confident that they'll be able to achieve their desired look.
Project Need
The Intergrain Timber Finishes app is an industry-first. It uses new technology made specifically with the expertise of colour scientists.
The app's high level of aggregated information is comparable to one of the most complex app features currently in market. Understanding the collaborative requirements between data sets, colour mathematics and possible user behaviours were crucial in delivering an app simple and intrinsic for the user to engage with.
Behind the scenes, images are created as the user interacts with the app, requiring an incredible data set to power its usage. As the user engages with the app it creates the 'coat' instantly.
Creating a data set around a multiplicity of potential colours was incredibly complex. We engaged the Southern Colour's hue scientists to mathematically model the colour of the timber to show if you apply a certain tint onto a specific wood, you could apply a series of mathematical transformations, producing a realistic and true to colour visual representation.
By physically applying Intergrain's products on various timber offcuts, we extracted the RGB values of each colour, and customised it to screen resolution. By tweaking RGB percentages to match the exact samples, the app is able to draw on the compositions of actual timber finishes to accurately reflect the colours digitally.
We went to great lengths to manage colour algorithms through an online interface to ensure a complex data set worked easily for the consumer. The app applies these complex algorithms to give a true representation of the project's result.
User Experience
For consumers, a timber project can mean endless variables that make some projects frustrating, rather than fulfilling. It was therefore incredibly important that the app was reliable.
Every project has a beginning and with its Visualiser technology, users are able to take a photo or select from a preloaded library of timber types as a starting point. They are then able to browse a comprehensive list of timber products to apply to their unique timber surface and get an idea of what it takes to get to the exact result they have in mind.
The app shows the user a true preview of what the timber would look like with one, two or even three coats. Created in conjunction with Southern Colour's hue experts, the app mathematically models the pigment of timbers and tints to give the user accurate and precise images of what the end product will look like.
Behind the scenes, images are created as the user interacts with the app, requiring an incredible data set to power its usage. The user changes the product as they engage with the app and the app creates the 'coat' instantly. Users are also able to save these previews to their phone, and have the option to share or socialise with others, making project management easier.
By giving users an extensive, customisable and reliable visualisation of their project, the app completely streamlines the selection process. This, paired with timber solutions and a product calculator makes the app truly consumer oriented.
Project Marketing
Synonymous with high-end architects and specifiers, Intergrain is an influential innovator in it's field. Whilst Intergrain is the brand of choice for many professionals including architects, interior designers, landscape designers and architects, they are also sold nationally in large retailers like Bunnings. The marketing strategy for the App is a combination of targeted communications to professionals in the industry, as well as promoting the app in the retail environment.
Upon the launch of the app, Intergrain's retailers received a vast array of point-of-sale (POS) collateral, inclusive of trade presenters, tent cards, tear-offs/flyers and stickers on their woodcare selection walls and Colour Card brochures. A short video was also created to demonstarte the user experience. This has been used as a Sales and Promotions tool, being aired at multiple trade conferences, workshops and online. An eDM (Electronic Direct Mail) supported the promotion of the app and seeded out the video also.
Project Privacy
The app does not capture personal information of its users; rather it sends anonymous analytics for the team to process performance and usage. In not collecting the private details of users, the Intergrain app holds no risk for personal data breaches and therefore, its users can rest easy.
APIs are fast becoming the scaffolding of the app world. Your entry will be an outstanding API that provides new potential for an App Design. It will provide a better, faster or easier way to integrate and expand functionality. Basically it is the bomb, it knocks the others out of the park. In short - the best in its league
More Details