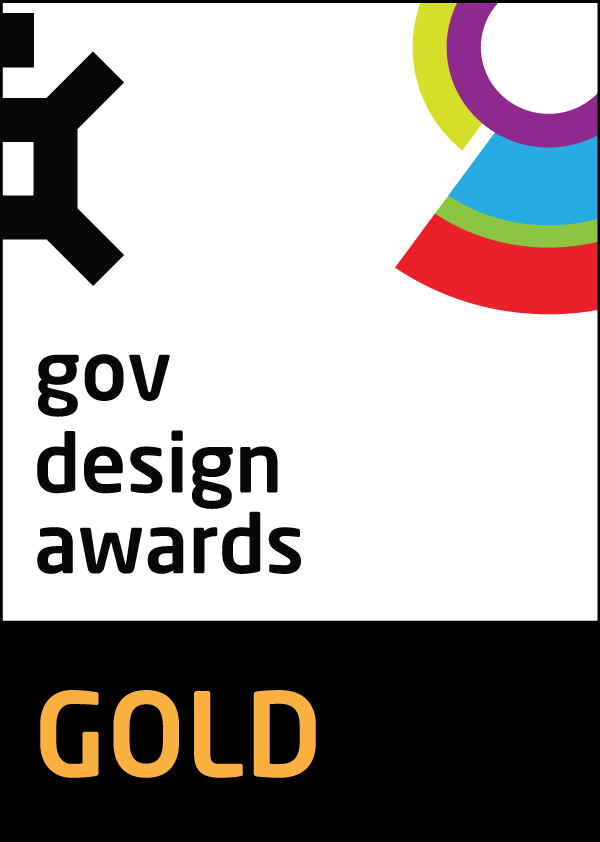 Project Overview
ARENA's role is to find and support the building blocks of Australia's future energy system, helping to accelerate the transition to renewable energy. We have invested $1.44b dollars towards 478 innovative renewable energy projects collectively valued at more than $5b since 2012.

ARENA's website is a hub for ARENA activity. It lists funding opportunities, media announcements, and acts as an open-source library of learnings for the general public and energy specialists. The ARENAWIRE blog is home to energy news and analysis about the projects ARENA funds. Both are critical mediums that help to inform our audience.

In February 2018, we began the Web Optimisation Project to address process-related and technical challenges that users and administrators were experiencing on the former ARENA website. Following an extensive consultation process, more than 2500 hours of work, and many thousands of cups of coffee - the new ARENA website was launched.

Project Commissioner
Project Creator
Team
ARENA
Brad Williams, Project Sponsor
Jessica Marriner, Product Owner
Nimit Rawal, Technical Director
Sam Hussein, Project Manager
Celia Logue, Content Coordinator

WEBPLACE
Michael Cathie, Account Manager
Cameron Fraser, Technical Director
Sam Chan, Project Manager
Mark Gamble, Design Lead
Leena Narwani, Business Analyst
Travis Fraser, Developer

PIDGEONWARD DESIGN
(ARENAWIRE graphic & logo design)
David Pidgeon, Account Manager
Nicki Hlavacek, Graphic Designer

Project Brief
The former ARENA website provided a number of challenges for administrators and visitors. At the outset, content was deep linked in a complex information architecture making it difficult to acquire knowledge. When visitors searched for content, the results weren't optimal. Additionally, the funding application process was difficult to understand, and the context service did not follow the stakeholder journey's. Finally, website accessibility was of concern.

To strengthen our core business offerings, we engaged our digital partner, Webplace, to re-imagine the user experience and develop an optimised website guided by the Digital Service Standard. We also introduced a new ARENAWIRE blog sub-brand to differentiate from our corporate brand.

Project Need
By optimising our website, we recognised a pathway to transform the way our organisation operates and provide far-reaching benefits to all of our stakeholders. Our objectives included:

1. Solidifying our role as the renewable energy champion
We wanted to improve the user experience for potential funding applicants so they can quickly determine their eligibility. This will reduce the time ARENA commits to answering telephone queries, processing funding applications considered to be outliers, and focus on evaluating considered applications for ground-breaking projects.

2. Communicating effectively
Establishing content relationships using a taxonomy of industry terms will empower our visitors to easily navigate through website pages to learn about a renewable energy source, followed by specific project examples, relevant multimedia, reports, presentations and blog articles that explain how the project is progressing.

User Experience
We applied a user-centred approach to keep our stakeholders engaged as we worked together to develop solutions.

During the research and discovery phases we worked together to define problems by conducting a stakeholder survey, workshops and a series of telephone interviews. We also undertook a website AA conformance assessment, a heuristic review and validation of existing ARENA website research.

As a next step we organised user experience (UX) activities to generate solutions based on the problems we identified. This empowered our project team to ideate, test and develop:
- an improved information architecture
- dynamic content relationships between website artefacts based on a taxonomy
- interactive features to streamline the process of applying for funds, browsing projects, reading reports, news and blogs
- effective local and global search features allowing users to filter results
- a new ARENAWIRE sub-brand to differentiate from the ARENA corporate brand.

Project Marketing
The optimised website has been promoted via several communication mediums including a media release, electronic direct marketing email to ARENA stakeholders and social media promotions. Search engine optimisation tactics have also been employed to improve the search engine ranking of webpages. This strategy has yielded immediate results with a 12% user increase, 20% increase in session rates and 2% decrease in bounce rates since July 2019.
Project Privacy
ARENA respects the privacy of all of our stakeholders. Throughout the process of optimising the website, we made sure that all participation was anonymised, aggregated and our privacy terms have been updated to be more informative - https://arena.gov.au/privacy/
Digital - Government Services

The provision of timely government services has been transformed as applications and sites are developed and implemented to either replace or complement previous methods. Be it the delivery of current and up to date critical information, compliance, community support and engagement, notification and registration or providing greater accessibility to government resources.
More Details