London Underground Station Design Idiom
[interview] the project story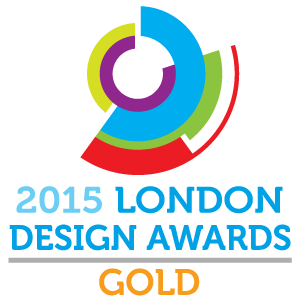 Project Overview
London Underground (LU) has a rich design heritage stretching back over 150 years. It is a defining part of what makes London a leading world city. A pioneering attitude and attention to detail have made its customer environments world renowned, yet there remain inconsistencies in the quality of station environments. In order to achieve an ambition to innovate and inspire customers and staff, the London Underground Station Design Idiom sets the future look and feel of all stations across the Underground's vast and diverse network.
LU spent 18 months working with Studio Egret West to develop the Idiom document. This collaborative approach allowed us to bring in outside perspectives, giving us a new direction for the design solutions on the Underground. The final document covers all of London Underground's 270 stations, with guidelines for how to create ordered, comfortable, accessible stations that are integrated with commercial and community uses – stations that are valued by our customers and staff. It outlines a holistic approach that can be practically applied to any style of station and any size of project, from small-scale patch repairs, to major refurbishments and even brand new stations.

Organisation
Project Brief
A transformational philosophy that creates both network identity and local character, the Idiom will apply to a varied scale of interventions, from a new build station to a station requiring minor works. It will complement the diverse range of design styles that already exist on the network, from listed buildings such as Southgate and St. James's Park to more contemporary stations such as Stratford and Blackfriars. The Idiom provides the blueprint to transform stations into welcoming and inviting places that customers and retailers alike want to use and staff want to work in.
The key outputs are as follows:

• A refreshed set of design principles.
• Distilling the essence of LU into readily recognisable and easily applied forms.
• A design idiom for LU stations, with supporting documentation where necessary; to take the form of an accessible design guidance handbook.
• Represents easily maintainable design that is value for money.
• Reflects the transport mission and aspirations of LU, in that design should enhance safe, accessible, reliable, and speedy service delivery for London.
• Protects and enhances the LU brand.

Project Innovation/Need
The Idiom contains innovative elements which have not been used or widely applied within LU before. The first of these is a comprehensive categorisation of all stations on the network based on their architectural type. This is accompanied by detailed 'flashcards' setting out the materials, colour palettes, and unique features appropriate to each type. It has also created a new '2015 palette' for stations which have no specific architectural type at present. This provides a consistent approach for applying finishes, with flexibility to select materials and create individuality.
The Idiom introduces the concept of 'delight and surprise', celebrating the special elements of every station. This element will encourage projects to identify what is unique about the station and to showcase this, for example by highlighting the heritage of a station or introducing a sense of nature.
The Idiom will transform how customers navigate our stations. As well as providing a safe level of ambient light, a new lighting approach will guide customers intuitively through the station environment. This will be done by using light to highlight key areas for customers such as information and ticket machines, as well drawing them through corridors by creating destination points.

Design Challenge
Over 4 million journeys are made on the Underground each day, with even more expected as London's population increases above 10 million over the next fifteen years. Well-planned spaces are critical to keeping London moving. But great station design goes beyond functionality alone – it also inherently guides users on their journeys, lifts moods, and creates an experience that is welcoming, uplifting, and inspiring.
The Idiom responds to emerging business priorities and new challenges, such as a revised operating model, commercial opportunities and new standards. It builds on the Underground's design history, and comes at a time when we are experiencing a huge period of modernisation – better signalling, new stations, and improved ways of working. This means that we have an enormous opportunity to put good design at the forefront of our thinking for every project, regardless of scale, and make it a driver of decision making, on an equal footing with other considerations such as operational requirements.
The projects resulting from this Idiom will amplify London's reputation, enabling well-designed spaces that reflect the culture, heritage, and future of the Capital itself.

Sustainability
The Idiom outlines a philosophy of 'designing for the future' that will improve maintenance and long-term use of our stations, thus reducing whole-life costs. By embracing new technologies and understanding their benefits we can create better-designed stations that enhance the user experience. The Idiom is also enabling us to work more effectively with manufacturers to design and order better products and services early in the procurement process.

Sustainability also means considering the life cycle of existing and new materials and products. Designing in flexibility allows our stations to better respond to new challenges, opportunities and change programmes.
The Idiom promotes choosing materials and products that are sustainably sourced, thus limiting damage to the environment. It directs projects to choose materials that wear in rather than wear out, as materials that become more interesting and change positively with wear stay looking good for longer. Projects are directed to choose materials which maximise the life span of a station, and are easy to clean and repair.
By following the guidelines set forth in the Idiom, the Underground can improve the life of our stations and their components, thus reducing long-term costs and unnecessary use of materials.

This award celebrates the design process and product of planning, designing and constructing form, space and ambience that reflect functional, technical, social, and aesthetic considerations. Consideration given for material selection, technology, light and shadow. The project can be a concept, tender or personal project, i.e. proposed space.
More Details