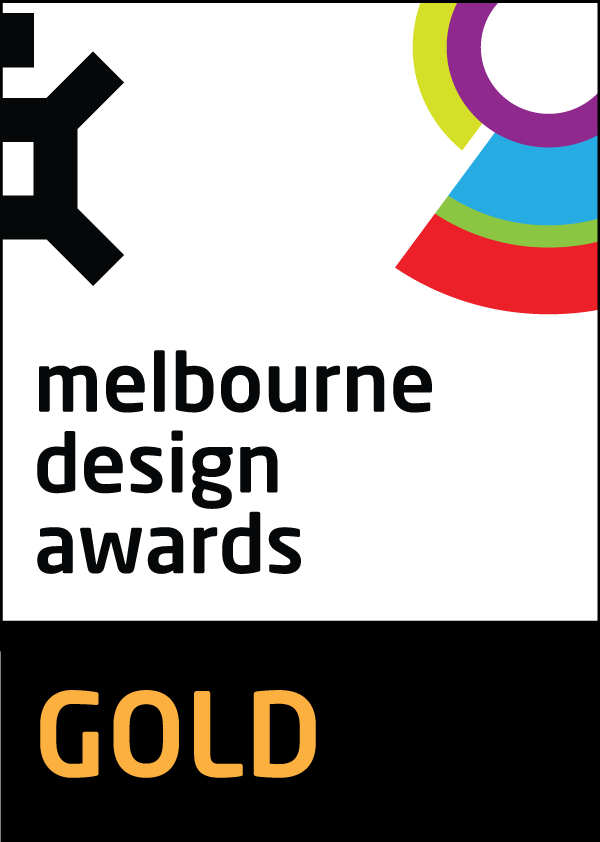 Project Overview
The complex human brain is divided into two hemispheres. The left hemisphere is analytical…methodical…orderly…It's honed for linear thinking and logic. The right hemisphere is visual…intuitive…imaginative…and primed for creative thinking.
CreativeCubesCo in Cremorne meshes left and right hemispheres in its community-focused workspaces that offer an alternative to conventional work environments. The venue inspires creative thinking in right brain thinkers, and grounds left brain thinkers to turn entrepreneurial visions into realities. The business prides itself on fostering an uplifting culture, experience and environment - evidenced by the inclusion of the 'happiness team' - concierges that look after the day-to-day needs of entrepreneurs on site.
The brief was to create a collection of flexible work places located over two levels of a prime inner-city address. There is a well-thought out balance of communal work desks, personal desks and private offices, connected via a shared kitchen, break-out lounge areas and shared meeting facilities - such as a 'Hustle Room' for when business gets serious.
The challenge was to work with the structural constraints of the existing building - a former office - and to design a space that nurtured creativity and connectivity while respecting moments when privacy and peace are paramount. The project budget encouraged creative design thinking in fine detail.
The result is a hub for small, medium and enterprise businesses that converts a once sterile and conservative space into a thriving ecosystem built on business and bright and bold ideas…The design is a key element of that ecosystem.

Project Commissioner
Project Creator
Team
Lead Designer - Joey Corso
Interior Designer - Ting En Wong
Builder - Amicus
Street Artist - Kevin Gold
Services - ECM Group
Project Brief
The project began with a former office shell - a long and narrow space with concrete walls at either end, glass on two sides, and a suspended concrete slab floor. Much of the building fabric could not be altered, that required working with much of the existing materials and infrastructure.
While CreativeCubesCo is a community-focused workspace, the brief required a floorplan that encompassed the right balance of desk and office spaces to ensure a feasible concept. But this imperative could not detract from the overarching vision to create a community workspace that offered opportunities to work independently and a central nexus for collaboration, networking and after-work social gatherings.
Office spaces are located along the window sides of the two levels. Collaborative and personal desk spaces are strategically placed to ensure a feeling of your own space in a collaborative environment. Screens and foliage create a sense of privacy within the community. Space and traffic flow are eased with comfortable but compact furniture design. Street art-inspired signage help navigation.
The first level of the Cremorne site houses the lobby and reception. The second level of the Cremorne site features a bright 170sqm events space that doubles as a training area and as a lounge area, complete with ping pong tables to help get creative juices flowing! This is adjoined by a communal kitchen - another informal hub.

Project Innovation/Need
The founders of CreativeCubesCo have a strong branding vision that reverberates throughout its sites. The Cremorne location embraces this with a blend of raw materials, pops of street art and ultra-modern signage that invigorate the workspace.
Street artist, Kevin Gold, worked with the client and with Corso Interior Architecture to create visual impact and interest from the moment visitors step into the entrance lobby. Street art in pops of reds, blues and oranges features prominently in the eight meeting rooms spread over both levels and in key 'first impression' areas. In these areas, the signage and artworks promote a community workspace meets café culture environment.
This lack of conventionality and casual café vibe continues with the careful selection of bold but practical furniture that steers away from heavy-handed corporate style.

Design Challenge
CreativeCubesCo had severe restrictions in being able to alter the building fabric. The site was long and narrow, and the ceiling was a relatively low 2.9m. This was kept open and exposed to maximise available height. Power, lighting and air conditioning services were kept as visually discrete as possible.
The challenge of including an adequate number of office and desk spaces on each level was optimised via orientation that created a sense of privacy even in open spaces. An appearance of greater space was fostered with minimal visual barriers and the strategic use of black walls to frame white offices and rooms, giving the illusion of greater depth.
Acoustics are always a challenge in open plan environments. A timber screen wall in the events space helps reverberate sound and timber battens above the kitchen are a focal point and also baffle sound.
Community and collaboration had to permeate both levels and this was achieved with a central point on both floors - a kitchen and events/lounge space on one level and a lobby and reception area on the other level. This was where the main core shaft of the building was located and placing services there was a practical option. However, large vents had to be kept free to circulate airflow, so the design had to be carefully thought out within these areas.

Sustainability
The CreativeCubesCo Cremorne project tackles sustainability primarily through the use of materials.
The project relied on harnessing the existing fabrics of the building and complementing these with recycled and repurposed materials. Recycled brick faces lined the walls. The concrete floor was ground back to a matte finish. The ceiling was made over using existing materials and structures.
A stage platform in the events area is built from recycled timber. Large industrial-style sliding doors, floating beams above the kitchen spaces and timber on the reception desk was all recycled from a salvage yard.

Interior Design - Co-Working & Studio Space

This award celebrates innovative and creative building interiors, with consideration given to space creation and planning, furnishings, finishes, aesthetic presentation and functionality. Consideration also given to space allocation, traffic flow, building services, lighting, fixtures, flooring, colours, furnishings and surface finishes.
More Details