Image Credit : Tess Kelly, Sunlyt Studios, HIP V. HYPE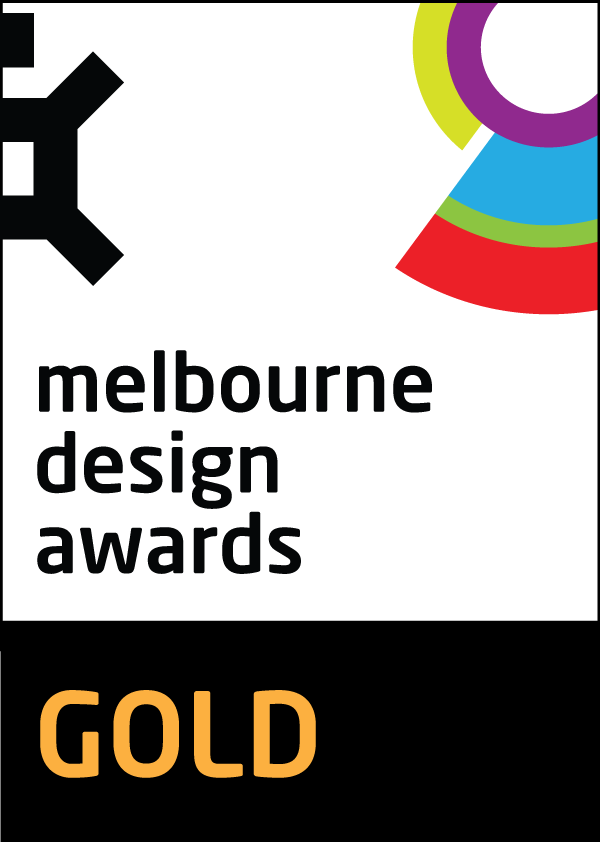 Project Overview
Nightingale 2.0 is a mixed-use apartment and retail project located directly adjacent to a suburban railway platform in the inner Melbourne suburb of Fairfield.

Located on a small 500sqM slither of land previously owned by the State rail authority, the project demonstrates the potential for unutilised yet well-located state land to be responsibly re-purposed.

The project is an all-electric, very low energy building containing 20 apartments, 3 retail spaces, shared communal amenity and no car parking.

The project is an alternative model for development which seeks to provide high quality, environmentally sustainable housing at prices more accessible to people who are increasingly priced out of the housing market in locations close to jobs and essential amenity.

At the core of the project is a belief that housing is a fundamental human right.

Furthermore, the project demonstrates that a deeply collaborative approach to the procurement of a multi-residential building can enable the formation of a more cohesive community within the building. It also shows that the building itself can also exists more cohesively within the local neighbourhood.
Project Commissioner
Project Creator
Team
Architect: Six Degrees Architects
Development & Project Manager: HIP V. HYPE
Builder: Atelier Projects
Landscape Architect: SBLA
Planning Consultant: Hansen Partnership
ESD Consultant: HIP V. HYPE Sustainability
Structural & Civil Engineer: Irwin Consult
Services Engineer: Lucid

Project Brief
More for more for less. Better quality housing for more people at a more accessible price.

This simple yet fundamentally important notion influenced the design of a shareholder structure that enabled socially-minded people to invest equity at a capped return. In other words, a social business model for housing procurement entirely replicable within the Australian judicial context.

The result is a flip in the key project driver from profit maximisation to a more balanced need to deliver an acceptable capped return whilst delivering design quality, environmental sustainability and relatively affordable apartment prices.

With critical financial, governance and project settings established, the specific design brief was established by consolidating results from a series of surveys undertaken with the community to determine the needs and desires of interested potential future residents. In consolidating the ~175 survey responses received, the project design team were then able to rely on their professional training to respond with a standardised design response to keep costs down but design quality high.

Project Innovation/Need
Design.
Direct engagement with interested residents enabled us to test prevailing market norms. Survey responses gave the design team confidence to remove second bathrooms and replace individual laundries with shared rooftop laundry facilities, which saved on materials and prioritised spatial reallocation to living areas.

Environmental Sustainability.
A low energy, entirely electric building with onsite solar generation and an embedded network significantly reduces the building's reliance on grid infrastructure and ensures that the building can operate entirely from renewable energy.

Sales.
All apartments were sold directly by the project team without the use of traditional real estate agents.

Communication.
Direct communication with investors and future residents through monthly emails and site tours enabled residents to engage with each other earlier, fostering a sense of community prior to the completion of the building. This approach has also led to more personalised engagement with the builder, having met the future residents.

Research.
RMIT's Sustainable Building Innovation Laboratory has commenced research to evaluate Nightingale 2.0's performance over the first 12 months of occupation. There's currently a lack of research in Australia about apartment design which goes beyond minimum building code and planning requirements. This research aims to provide evidence of the 'actual' performance and lived experience of an apartment building which is attempting to deliver higher quality housing outcomes. This research will provide critical evidence that will inform future housing design and sustainability requirements in Australia.
Design Challenge
The site's location immediately adjacent to heavy rail presented the greatest design challenge. Engagement with the legislative public transport authority, rail operator and government rail landowner created significant complexity through approvals and construction. A $250,000,000 Public Liability Policy was required to be in place through the construction period due to the close vicinity of high voltage power lines and interface to the rail platform. Typically, only much larger projects are procured on such difficult and complex sites. We hope that Nightingale 2.0 will assist future projects at smaller scales to be delivered on complex sites, particularly close to train lines as this has significant mobility benefits for our cities.
Sustainability
Our focus for environmental sustainability is defined by a search for market-leading, deeply integrated solutions that satisfy a balance between value for money, quality/durability and importantly, low impact, responsibly-sourced materials with low embodied energy.

We seek optimisation, not certification.

By removing gas and delivering a 100% electric building with solar panels, we have been able to establish an embedded network which buys bulk renewable energy at very competitive rates. This strategy combined with high levels of thermal insulation enables the building to operate with significantly reduced reliance on the grid. High levels of thermal insulation have the added benefit of achieving very high acoustic performance, cutting down on sound from the adjacent train line.

Mobility and ecology are further aspects to sustainability. Residents won't have access to car parking in the building however will have access to two secure bike spaces per apartment, a dedicated car-share for the building, and immediate access to public transport. Landscaping has been incorporated into the open walkways and shared roof yard, both to create greater connection to nature/seasonality, and to enhance habitat for birds, bees and other essential life forms.

More broadly, the social sustainability of Nightingale 2.0 relates to the capped profit/social business structure to the project's funding. The time cost of capital born by standard development models is re-directed towards an improved built outcome which delivers significantly lower costs in operation for residents.
Architecture - Mixed Use - Constructed

This award celebrates the design process and product of planning, designing and constructing form, space and ambience that reflect functional, technical, social, and aesthetic considerations. Consideration given for material selection, technology, light and shadow.
More Details