Image Credit : Willem-Dirk du Toit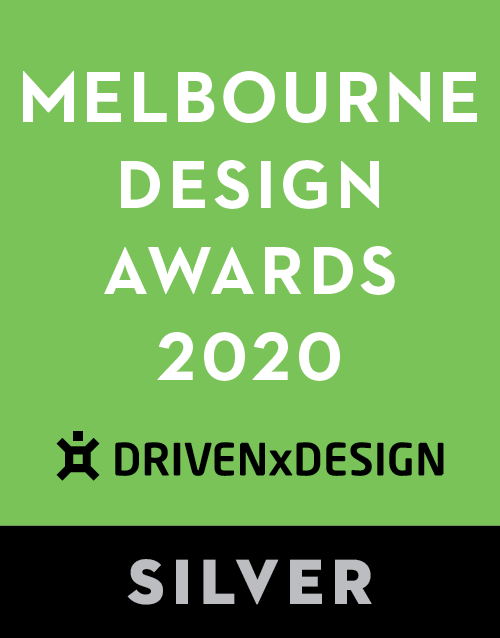 Project Overview
Existing materials common to the area include brick, render and weatherboard lightweight structures; reinterpretation of this context has not been a literal response, but rather drawing on a collective memory of forms and materials, layered through subtle shifts of formal play, articulated through vertical greenery, timber, steel and concrete.
Moments of delight and detail balance with legibility of form and use; framed double-height voids finished externally in smooth concrete, punctuate the finer grained textural charred timber facades. At their upper levels, outdoor living zones compliment this enriched ground plane experience. Expressed through modulating balcony depths, again finished in textured charred timber, these gestures overlook Farmer and Cutter Streets to embrace and enhance their local environ.

Project Commissioner
Project Creator
Team
Architect: Freadman White
Construction: Tycorp Construction
Developers: Cadre


Project Brief
Tycorp Construction was engaged by the client, CADRE, in the initial design phase to provide Design & Construct services and to work alongside the Architect, Freadman White, to have their vision become a reality. With Tycorp's technical skills, along with CADRE's passion for design it was the formidable team. Every aspect of the architectural, detailing and long term serviceability of the building was considered. Whilst this came at a slight cost premium for CADRE, it was essential to deliver the highest quality outcome to appeal to target buyers, who are astute owner occupiers wanting a low maintenance lifestyle but exceptionally finished homes.

The quality of the build is evident throughout. With the owner occupiers of Residence 4 being Directors of both Architectus & Lyons Architects as the buyers, they have a discerning eye for detail. It is an incredible complement to Tycorp when this owner, Matt Spinaze, praised the workmanship as "I have never come across a project with so little defects". As Tycorp was engaged as a D&C builder it enabled every aspect of the project to be considered. Tycorp like to understand what the ultimate design intent is, and from there work back to ensure the architecture is buildable whilst achieving practical long term outcomes. For example, the continuous charred timber battens act as both cladding and balustrading. It is a functional solution but achieves the desired appearance of a monolithic structure.

Project Innovation/Need
Tycorp were engaged at an early phase based on an initial cost plan, which led to a formal building contract. The price did increase from the cost plan due to client's increased scope (natural stone, appliances, steel balustrades), but still kept within the limits of the client's budget to make the project commercially viable. The project preliminaries for Tycorp were quite high due to the 100% site coverage of the building, inner city locations, permits and fines by Yarra City Council, which all affected the speed of program. A commercial site manager, project manager and contract administrator were also required to ensure the project ran on time, budget and the expected high quality end product.
Design Challenge
CADRE and Tycorp worked in close collaboration from the outset of the project, during the construction process through to practical completion and handover. Regular design and construction workshops, on-site meetings and inspections as well as open lines of communication were established to ensure design objectives were achieved, queries resolved and client directions actioned. This approached ensured the project remained on program and cost increases minimised.
Sustainability
Thermal comfort has been considered throughout each home through both dual aspect space planning and employment of a thermal chimney effect via the main vertical circulation spine of each home. Access to natural air cross-ventilation reduces the reliance on mechanical cooling, whilst natural light reduces the reliance on artificial lighting. Additionally, the project includes underground rainwater harvesting, solar panels and electric car charging.
Architecture - Multi Residential - Constructed

This award celebrates the design process and product of planning, designing and constructing form, space and ambience that reflect functional, technical, social, and aesthetic considerations. Consideration given for material selection, technology, light and shadow.
More Details