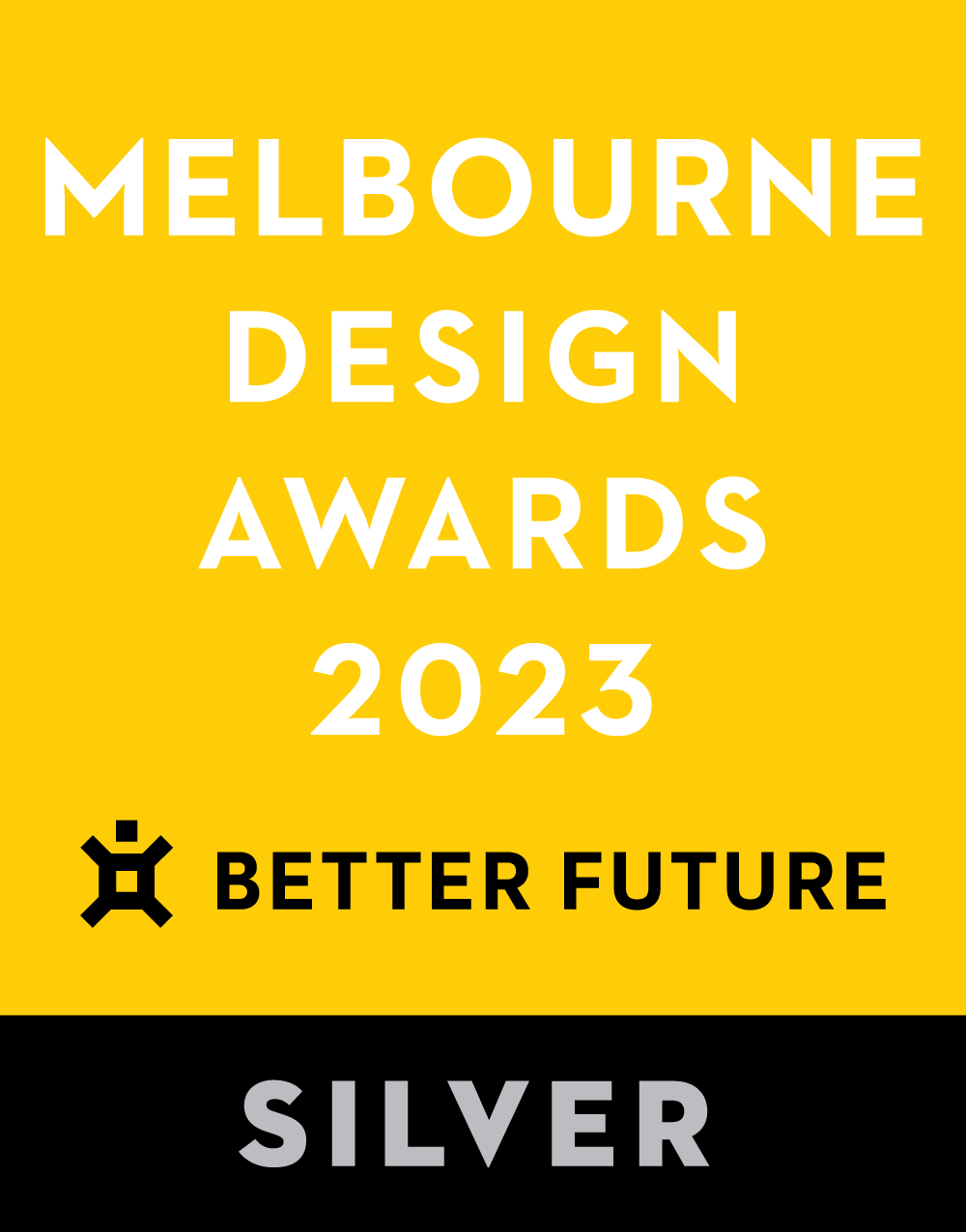 Project Overview
Located on the former site of Phillip Morris cigarette factory (which for the better part of a century was one of the area's biggest local employers), Morris Moor is an innovative and energetic precinct of commerce, retail and dining in Moorabbin. Grounded in a strong sense of community, Morris Moor is focused on growth, building a reputation as a multilayered and highly appealing destination for families, as well as shoppers, foodies, creatives and everyone in between.
Project Commissioner
Project Creator
Team
Creative Director: Adit Wardhana
Associate Creative Director, Copy: Olivia Finlayson

3D:
Alan Stedman
Mariko Shimada

Design Team

Manufacture/Install: Sculpture Co
Project Brief
PLAYGROUND was briefed to activate a space within Morris Moor with the aim of generating a longer dwell time by visitors (particularly families with children). To achieve this, the activated space needed to invite interactivity and exploration, stoking curiosity and wonder.
Project Innovation/Need
To create this interactive space, we found inspiration in deceptively simple children's toys. We reimagined these toys on a large scale with broad appeal, which resulted in an interactive sculpture. The sculpture employed UV-stabilised, weather-resistant materials that borrowed thematically from the heritage of the Morris Moor site, we created a hugely fun playscape for all ages. One of the major factors in the selection of this specific Abacus equipment was around the concept of 'nostalgia,' which ties in with the fabric both architecturally and culturally of the precinct.
Design Challenge
Creating something with strong appeal for kids – engaging, stimulating and safe – is no easy task. Working within council restrictions for what this piece could be, we designed an interactive sculpture with highly engaging moving parts, much like a giant puzzle.
Sustainability
The brief was to generate longer dwell times for families with children, which PLAYGROUND achieved by reimagining deceptively simple children's toys into a large-scale interactive sculpture that drew inspiration from the heritage of Morris Moor. PLAYGROUND's design challenge was to create something engaging, stimulating, and safe for kids while working within council restrictions, resulting in a highly engaging and fun playscape for all ages. The interactive sculpture has been a huge hit. Client feedback has been incredibly positive regarding the enthusiasm of families, children and even older kids and adults who engage with the sculpture daily.
Pop-Ups, Display, Exhibit & Set Design

This award celebrates innovative and creative design for a temporary building or interior, exhibition, pop up site, installation, fixture or interactive element. Consideration given to materials, finishes, signage and experience.
More Details