TouchBistro Restaurant iPad Point-of-Sale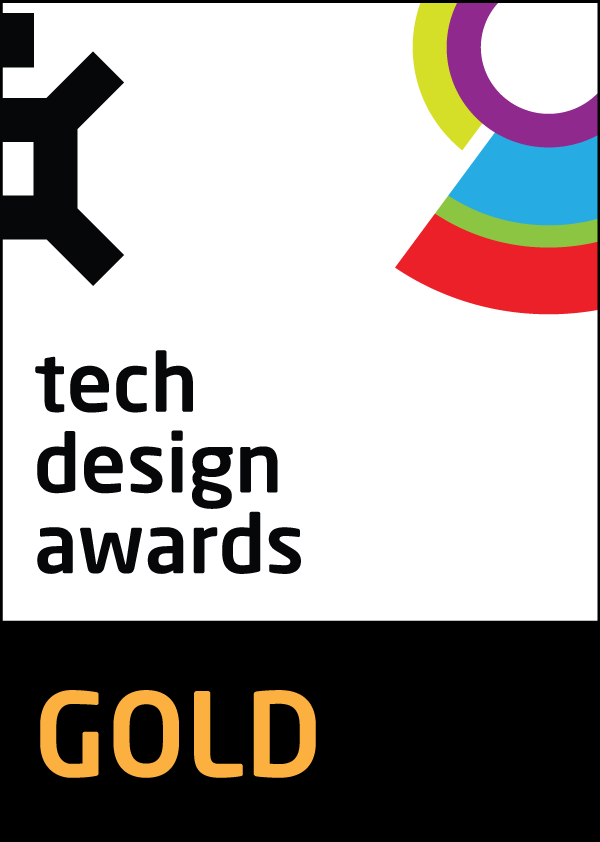 Project Overview
TouchBistro is the easy, smart, and complete iPad point of sale built specifically for quick and full-service restaurants, bars, cafes, and food trucks. It tops the Apple App Store for restaurant apps in 37 countries.

Our team built TouchBistro with a firm focus on scientific design, including a patented graphical interface with simple swipe input and automated calculation that eliminates a primary stressor for serving staff, reduces billing errors, and helps increase table turns. Unlike traditional POS systems, TouchBistro has rigorously tested its design in the real world with real restaurant servers, managers, and owners.

Organisation
Project Brief
All design projects at TouchBistro have the same ultimate mandate: to create solutions to the problems that servers, managers, and owners face in a restaurant that are easy, smart, and complete.

Our approach to design and rapid testing has helped us turn our software into something that has become an integral part of the daily working life at more than 7000 restaurants. TouchBistro consistently improves the efficiency, effectiveness and productivity of those who use it.

A modern point-of-sale (POS) solution for restaurants needs to enable much more than just processing orders for the kitchen, calculating bills, and recording payments. Restaurants need to be able to use the POS as the hub of efficient and profitable restaurant operations.

TouchBistro has been was designed for this purpose. It delivers easy-to-use and smart features that are fast to train on new staff and automate or streamline difficult processes; functionality that solves problems entirely for the end-user; and real-time access to the information collected by the POS in an easy-to-use and understand format that helps restaurant management make better business decisions.

Restaurants that use TouchBistro report more table turns, reduced inventory costs, increased revenue, and smoother operations are made possible by features such as the patented design that requires only a tap or swipe for even complex actions like bill splitting or combining orders from different seats.

As TouchBistro was designed to run on an iPad that can be bought off-the-shelf at any retailer, it is affordable for any startup or established restaurant.

Project Need
When taking an order with TouchBistro, a server sees a small visual depiction of the table surrounded by seats on the iPad. The server can easily add more seats just by tapping the "+" button.

As the server is taking an order, he need only tap the desired seat to order items for it. Throughout the meal, he can easily move items from seat to seat just by dragging and dropping. Colors are used to visually separate the seats and their orders at a glance.

During or at the end of the meal, TouchBistro's patented design allows the server to easily join seats just by swiping two seats together. This will combine the orders, allowing the server to then create a bill in one tap. He can continue to do this as many times as necessary, and the process takes less than a second.

This was a radical change to the previous approach POS systems took. With traditional point of sale software, combining the bills of specific diners at a table is often a nightmare. Most POS systems require you to manually parse out who ordered what items and then manually pull together a new order which combines both. Doing so is slow, clunky, and prone to error—and that's in those circumstances where the POS even lets you do so. Many do not.

User Experience
Restaurant managers report that TouchBistro is so intuitive, it takes less than 30 minutes to train new staff on the system. This is particularly important for the restaurant industry where there tends to be high employee turnover.

Complex and time consuming challenges that restaurant management and staff have to deal with are resolved with just a tap or swipe. Billing errors, order mistakes, and time wasted running back and forth to the kitchen can all be eliminated with TouchBistro functionality.

As TouchBistro focuses only on restaurants, it was built with the best workflows and usability designs for these users. For example, daily specials can be easily changed without the need for costly custom programming; staff scheduling is reduced from requiring several hours each month to only a fraction of that time; and it has been integrated with popular applications used by the industry, such as payment processors and accounting.

Forget massive, complex, and tedious spreadsheets with complicated pivot tables. A gross margin report clearly communicates key restaurant metrics simply. At a glance, management can compare weekly and historical order counts, sales, discounts, voids, menu item and labor costs, net sales, and ultimately the restaurant's total margins.

Another problem that many restaurateurs face is knowing the right time to use promotions to drive traffic. TouchBistro provides a heat map where owners can easily see the times of day that aren't performing as well, giving ample insight to strategically plan promotions that maximize revenue for those periods.

Project Marketing
Ease of use and staff efficiency are core to the value proposition of the app, and as such, this type of functionality is featured prominently in our outward marketing.

In every one of our demand generation channels, we highlight the ease of use, smart features, and complete capabilities of TouchBistro. This applies to our direct search engine advertising, in the online reviews featured on sites like Capterra and SoftwareAdvice, in printed editorials like those featured in FSR Magazine and QSR Magazine, and in the branding and demos we bring to industry events like the National Restaurant Association annual conference.

We have also had our customers advocate for this attention to detail and excellence in design directly as part of our varied Customer Success spotlight videos, which can be found at touchbistro.com/customers.

Project Privacy
TouchBistro adheres to and enforces a comprehensive privacy policy inclusive of the collection, protection, integrity and retention of personal; collection and use of non-personal information; the use of cookies; disclosure to strategic partners, service providers or other related third parties; andt other sensitive privacy concerns. The details of TouchBistro's privacy policy can be seen here: https://www.touchbistro.com/privacy-policy/.


What, where and how we eat and drink is an important element of culture and who we are. Tech gets this and connects people with the food and drink that they're looking for. This category rewards tech such ordering platforms as well hospitality reviews and guides.
More Details