Image Credit : Photography by Timothy Kaye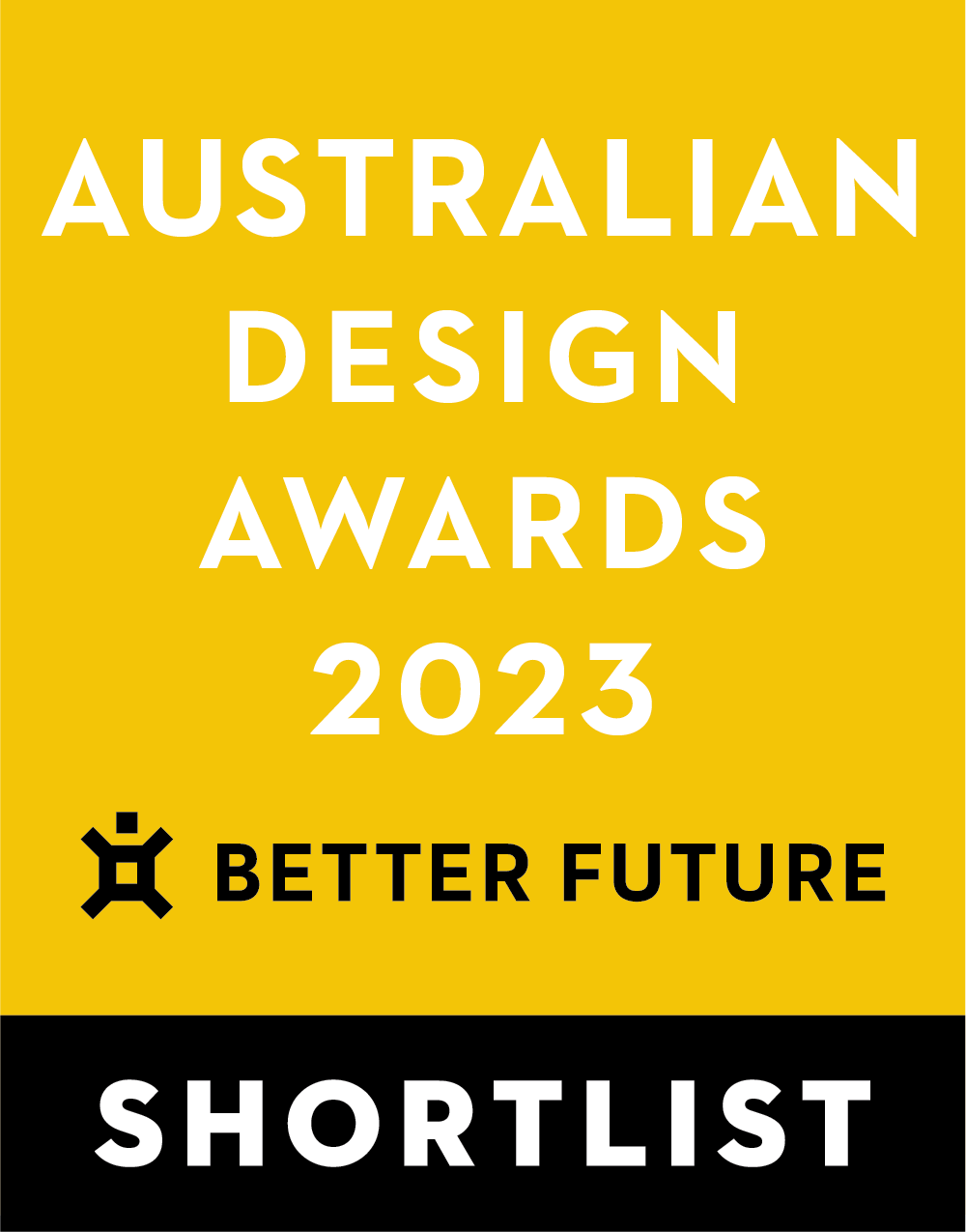 Project Overview
Situated in the heart of Richmond, Melbourne, 1-3 Gipps Street is designed to reconcile the architectural vernacular of the locale's industrial past with the Victorian charm of heritage residences found throughout the area. The resulting multi-residential form takes the classic vertical arrangement of the terrace house and articulates it with a high-brow, brutalist edge.

A heavy concrete base juxtaposed by lighter infill metal cladding anchors the three luxury townhouses within their urban context. Immaculately executed for affluent downsizers, the residences feature a rooftop plunge pool, brutalist bunker-style wine and cigar rooms, lifts, and expansive living spaces boasting panoramic city views.

Cera Stribley worked in collaboration with design-led developer, CADRE, premier landscape architecture studio, Jack Merlo, and Tycorp Construction to deliver the townhouses to a standard that is unparalleled.
Project Commissioner
Project Creator
Team
Architecture/Design: Matthew Hainsworth, Chris Stribley, Brayden Mason, Katherine McDonald
Landscape Architecture: Jack Merlo
Developer: CADRE
Construction: Tycorp
Project Brief
As is often the case for modern multi-residential developments of a similar scale, 1-3 Gipps Street was designed with two key stakeholders in mind: the project developer, and prospective owners. The latter – as stipulated in the brief from the high-end Melbourne-based developer, CADRE – being well-travelled downsizers who appreciate enduring design while harbouring a desire for a low-maintenance, turn-key lifestyle.

The brief demanded three bespoke, luxury townhouses designed without compromise. To align with the CADRE brand while catering for potential buyers' own ideals, the layout needed to be clean and efficient; the materiality of utmost quality; and the aesthetic to have timeless appeal.
Project Innovation/Need
As one of the last properties on Richmond Hill entitled to reach a height of 11.5 metres, as well as having the capacity achieve 100-percent site coverage, 1-3 Gipps Street presented a unique opportunity to realise an idealistic urban existence, while balancing contemporary concerns of ageing in place. The resultant multi-residential design responds accordingly with highly considered amenities, including lift access, rooftop terraces, show-stopping 360-degree city views, luscious landscaping, and a private plunge pool.

From the polished concrete walls and ceilings to the custom steelwork of the staircases, quality is tastefully articulated in every aspect of the design. With full-height doors and expansive, four-metre-high ceilings, each of the three townhouses boast a grand sense of arrival that belies the preconceived downsides of 'downsizing'.
Design Challenge
The crux of the design challenge for 1-3 Gipps Street was achieving a programme that would allow future owners to have their cake and eat it too. Though designed to suit downsizers, the townhouses had to feel anything but 'downsized'. Trying to maximise internal volumes while incorporating generous landscaping and outdoor living space on a relatively small parcel of land demanded meticulous planning and made for a complex construction.

Through use of strategic programming and functional circulation across four-storeys, Cera Stribley designed three family-sized residences while working within the constraints of the 240-square-metre plot. By transforming the rooftops into outdoor living spaces equipped with landscaping and luxurious amenity, the design achieves maximum site coverage without compromising the Australian ideal of indoor-outdoor living.

Sustainability
Sustainability is elegantly considered throughout the design for 1-3 Gipps Street through thoughtful use of materials and an inherent respect for design for longevity.

Strategic fenestration along with the building's heavy concrete base resonate with passive solar design principles, harnessing the material's natural thermal efficiency while laying the foundations for a truly enduring design. Quite unlike classic Victorian terraces – by design, plagued with draughtiness and lack of natural light – 1-3 Gipps Street is designed to provide an abundance of natural light and sustain a comfortable room temperature, year-round. Long-term, this design affords inhabitants a sustainable and energy-efficient living arrangement.

Architecture - Multi Residential - Constructed

This award celebrates the design process and product of planning, designing and constructing form, space and ambience that reflect functional, technical, social, and aesthetic considerations. Consideration given for material selection, technology, light and shadow.
More Details