Papadum Express - Microwave Tray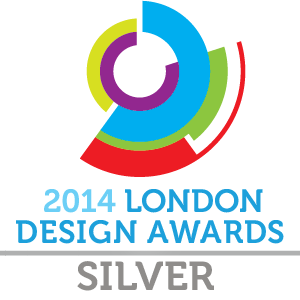 Project Overview
The Papadum Express, is the world's first Papadum Microwave Cooking Tray!

Forget starting the stove, warming the pan, heating the oil, watching over the cooking, frying each papadum one at a time, then all the washing & cleaning! Seriously, who's got time for all that hassle, every-time you feel like a Papadum?!

Now, with the Papadum Express you can simply, … Stack, Whack and Serve up-to 10 Papadums fast...in 60 seconds. Crisp n' Crunchy Indian Papadums, Oil Free, Fat Free & Easy-to-Clean!

As a 'World's First', our goal was to create an absolute supreme quality Papadum microwave tray, that lived up-to iconic Australian manufacturing standards, in the same way that other unique and great Aussie products have done so in the past.

We made it Strong, Durable and Beautiful!
World Class, you'll see..
Organisation
Team
Our project team consists of two food loving Product Developers & Inventing brothers Kayo & Kersi Kadva, who had that 'Eureka moment'!

All the initial design tasks were done in-house. After which, a respected industrial CAD designer was engaged to assist with the final 3D prototyping and specifications.

An esteemed Australian plastics manufacturer was sourced to create the mold, and to manufacture the tray, in conjunction with a high quality plastics supplier who assisted with the beta testing of the plastics grading and an overall quality analysis.
Project Brief
We recognized that using oils all the time to cook Papadums was unhealthy as well as the overall process was quite cumbersome and time consuming in itself. To unknot this conundrum, we invented the Papadum Express. A new kitchen utility that allows users to rapidly make 10 Papadums of choice in 60 seconds.

Being enthused by an ergonomically designed tray for the market, ready to quicken the whole process of making Papadums; we fundamentally focused on simplifying the user cooking experience. The Papadum Express is distinctly simple to use. Just stack the tray with Papadums of choice, place in the microwave for 60 seconds and serve straight onto the table, ready to eat! More than just creating a kitchen utility, we also shaped a fun and entertaining tool for one's healthy Papadum needs.

Papadum Express: Your guilt free Papadums forever!
Project Innovation/Need
Why did we create the Papadum Express microwave tray? The main reason was our love of Papadums! The whole project arose from a needs perspective. No matter what curry rice meal we dished up, we always wanted Papadums to accompany. We quickly realized, many just like us, want Papadums to go, but, without the cooking hassles. Thus, the journey to create a Papadum microwave tray began.

The design focus, was to allow making of multiple Papadums (any taste type) without much effort or time spent cooking or preparing them. Another addition was to make it so, that not only did the tray cook the Papadums, but, the tray was eloquent to serve the cooked Papadums straight onto the table, further saving time and adding to it's overall appeal.

From the point of inception, we knew the idea and intention was multifaceted and as a world first; we wanted to make a good first impression, that lasted for years to come.


Design Challenge
Design: The intricacies involved in shaping a tray for the modern microwaves of today can be surprisingly intensive and complicated at times. Unbeknownst to many, getting the tray architecture to function and appropriately disperse heat evenly across the whole rack, all the while, permitting a controlled flow of moisture dispersion as the Papadums cook in the microwave, plus, keeping them dry and crunchy as they cook, was a challenge borne in steep learning.

Plastics: Researching, developing and formulating a superior grade of plastic that worked outstandingly, in a microwave without a lot of water molecules present in the food to be cooked, was a challenging task. Months of testing, analysis and scrutinisation led us to what the Papadum Express is made of today. An amazing high grade safe plastic, engineered to specifications for long lasting usability and satisfaction.

Size & Use : Getting the synergy right between quantity and quality of cooked Papadums, was the 'Grand Ovation'! Having found the best fit, plus, incorporating an 'ease of use' sphere over the tray, was truly exciting and fulfilling!

Sustainability
Th project has three main sustainable attributes:

Firstly, our whole project is 100% sourced in Liverpool, Sydney and the adjoining suburbs of Western Sydney. Materials, packaging, boxing, advertising, inserts and the total manufacturing structure. Our logistics partner is Australia Post delivery. Keeping it localized allowed us to be hands-on all parts of the production chain.

Secondly, its the Papadum Express itself. Cut down on wasted time and energies used conventionally to make 10 papadums. It's far more than 60 seconds in a microwave! Not forgetting the water needed to clean-up all the messy pans and oils after.

Thirdly, is the build quality of the Papadum Express. We believe, it's an exponential rate in savings and sustainability, when you have a product made strong and solid, that allows you to continue the savings for years to come.

No oil, No heating, No washing, No wasted time!
Put the fast and easy-to-clean Papadum cooking microwave tray from Papadum Express on your sustainable kitchen wish list today!

PROUDLY MADE IN AUSTRALIA
Product Design - Home & Garden

This award celebrates creative and innovative design for either a component or overall product. Consideration given to aspects that relate to human usage, aesthetics, selection of components and materials, and the resolution of assembly, manufacturing and the overall function.
More Details