Image Credit : Tom Ferguson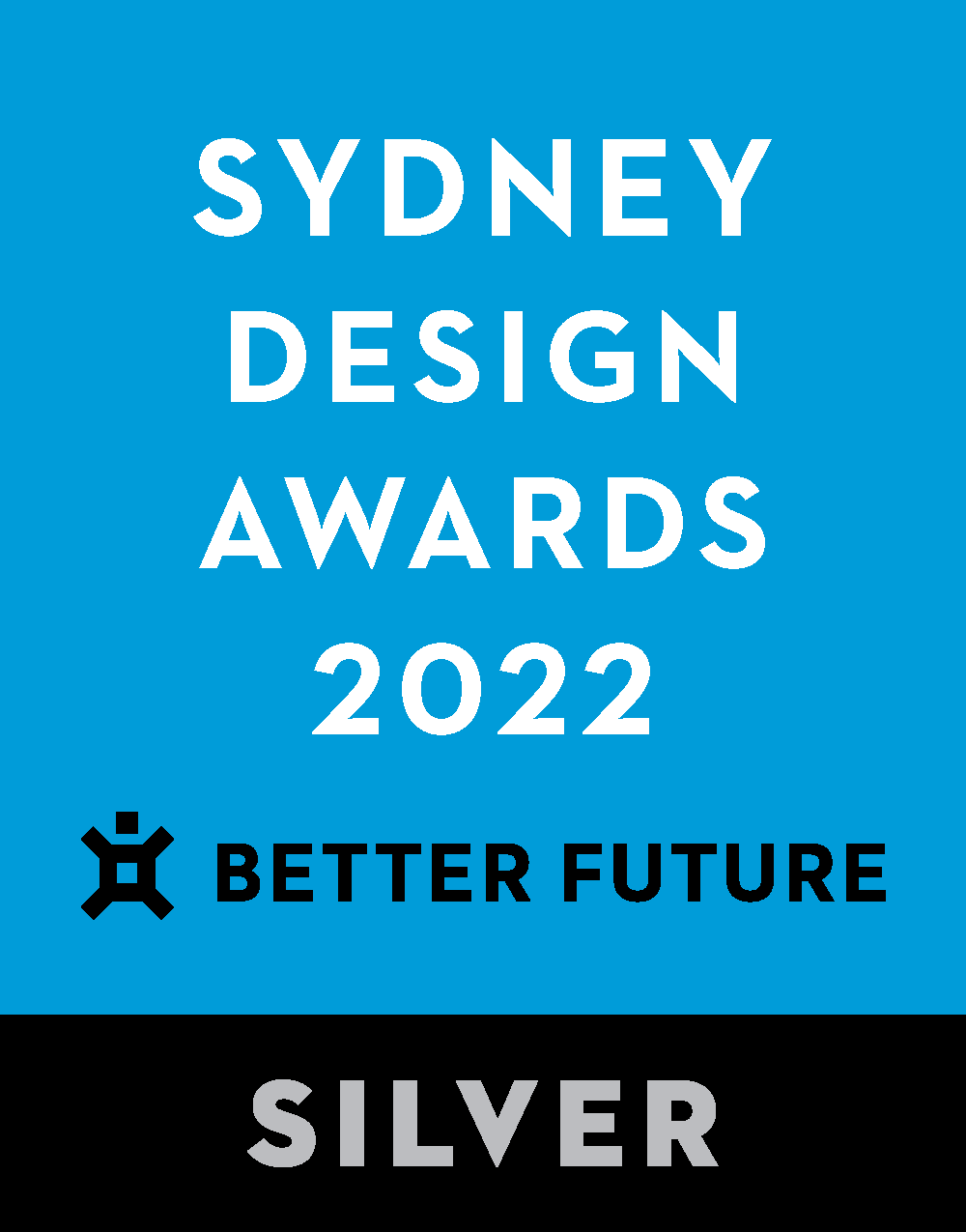 Project Overview
With the Finger Wharf mooring elite yachts and cruisers beyond its doors, our extensive revitalisation of this heritage corner pub (formerly the Woolloomooloo Bay Hotel) fittingly floats Mediterranean seaside themes. Drinking and dining sequenced over three levels prioritises 'settled in' comfort, transitioning from a cosy lounge atmosphere on the ground level to a sophisticated interpretation of beach club resorts in Arturo's, the restaurant aloft, and its adjoining Rooftop bar (a new structural additional) that sways to a highly sociable beat.

The venue was designed to attract patrons throughout the year as opposed to the customary warmer seasons associated with harbourside activity. It also encourages lengthier visits with the provision of myriad drinking and dining experiences plus the addition of outdoor table seating on the Ground Level that capitalises upon water views and northerly sunlight, particularly over weekend lunches. On the Rooftop, an exposed balcony wraps around its enclosed footprint, attracting spring and summertime sunset and balmy evening sessions. The addition of two fireplaces on the Ground Level and floor above draws locals in on chilly week nights.

Project Commissioner
Project Creator
Project Brief
Rather than alienating regular gambling patrons, the venue needed to accommodate them whilst drawing new clientele via its elevated settings. So we relegated the TAB lounge and gaming room to the ground level's rear. The venue also needed to offer varied experiences to attract repeat visits and flex adaptable abilities to accommodate private functions in the restaurant/bar on Level One (with versatile furniture selections) plus Rooftop cocktail events.

On the Ground Level, a gaming venue, sports and dining bar all operate harmoniously under the one roof, yet we needed to localise each zone without creating enclosed rooms. With two key entry points lining the northern aspect, plus subtle wayfinding, all patrons can settle into their preferred experience without disruption. Given its vast floorplan, we introduced various home comforts to create more intimate settings. Tapestries of patterned tiling underfoot are a practical nod to feature rugs and we added a timber wainscoting element to the floating wall supporting the fireplace, alluding to a snug lounge room. We also arranged tables of varied shapes with assorted raised and standard heights to spatially define different zones. This way, almost every seat in the house enables views of the harbour inlet – another key client request. Tidying the angular plan, a sequence of low leather banquette seating lines a row of windows facing the wharf, maximising seating numbers and premium vantage points. Similarly, within the enclosed Rooftop, raised bar stool seating to the rear of the curlicuing banquette ensures that water views can be experienced from every vantage point.
Project Innovation/Need
Tethering the venue's varied settings to its prime harbourside location, the ground level tonally binds the setting to its immediate surrounds. The fireplace's azure mosaic surround sits upon a rippled granite hearth, whilst pebble grey hand-sponged walls seal references to the harbour's shoreline tones as do myriad terrazzo and swirling granite selections (including a stone-clad lift). Level One transitions to lighter woodgrains and stone selections in the restaurant/bar, Arturo's. Wall and floor surfaces are also paler (combining hand-sponged oyster grey and tiled feature walls plus clay-toned pavers surrounding the bar). Directional upholstered dining and lounge chairs plus contemporary wall sconces further differentiate it, lightening the mood, yet raising the offering.

Introducing a revived Grecian sentiment, the fluted bar, with its downlit columns and lithely arched speed rail, gently glows, whilst a flowing salmon carpet floats water themes. Four metal proscenium arches (with bronze undersides) extend from the fireplace, elegantly dividing the once cavernous room.

For a dose of pure escapism befitting the anticipated younger crowd gatherings the clients wished to attract, an additional space was constructed on the Rooftop. The clients requested an 'outdoorsy feel' within the enclosure to guarantee patronage all year. We designed an amorphic island banquette cradling potted greens that sits upon crazy quartzite pavers under a canopy of latticed bamboo. Other exterior finishes used to blur the outside/inside connection include pearlescent mosaic table surfaces and glazed caramel-shaded tile splashbacks.
Design Challenge
The late 1800's build had endured several disjointed renovations. Restored externally and gutted throughout, we removed fragmented floor finishes, a forest of angular columns plus a central bar attached to a partition wall on the ground level. A book-matched pistachio timber-stained bar now straddles its far wall, opening sightlines and staff navigation around intimate settings where partons can enjoy the extensive pub menu or simply mingle over a few drinks.

A new fireplace replaces the original bar's central position. Its high timber wainscoting datum anchors intimate lounging before it whilst serving as a room divider. The flue adjoins another built in the restaurant/bar above where abstract sail-shaped hoods rise toward the ceiling which features bamboo palm fibre coffers to launch remote seaside hideaway themes, contextualising the light Mediterranean tapas menu offering. It too divides lounge settings from dining table arrangements.

To accommodate the weight of the new Rooftop bar with its adjoining outdoor terrace, a new slab was laid. Concealing its foundation plus newly installed air-conditioning units, a whitewashed Acratex render (reminiscent of contoured coastal holiday town settings) undulates across bulkhead surfaces and flows down walls with a fine sand grain shimmer, transforming structural hinderances into thematic feature elements within Level One.
Sustainability
Within the Ground Level's triangular footprint, we loosely divided the bar into two zones: the sports bar and lounge to the east of the fireplace and general drinking and dining behind it without construction enclosing rooms. Whilst meals are available within both, all screens are relegated to the sports bar so as not to deter patrons from visiting on 'game nights.' Further cosying this vast area, tapestries of patterned tiling underfoot are a practical nod to feature rugs and carpet without the need to replace them regularly due to the wear and tear of regular foot traffic. Custom deep blue and terracotta-hued Forbo-surfaced tables cradled in timber enhance harbour tones whilst ensuring long life-spans for the furniture due to hardy nature of the eco-conscious surfaces.

Windows stud the newly built Rooftop enclosure to maximise the flow of natural light within, whilst sliding doors ensure cross-flows of evening breezes in the warmer seasons, eliminating the need for constant streams of air-conditioning. Lighting was inspired by the low golden glow of summer afternoons. Rather than bathing the space with abundant white light during evening service, subtle sources stud the underside of the bar's counter, the bases of the banquettes and perimeters of the flowing joinery's feature niches creating a perennially warm, sun-dappled aura enhanced by the upholstery's sun-kissed terracotta tones.
Interior Design - Hospitality - Eat & Drink

This award celebrates innovative and creative building interiors where people eat and drink - this includes bars, restaurants, cafes and clubs. Judging consideration is given to space creation and planning, furnishings, finishes, aesthetic presentation and functionality. Consideration also given to space allocation, traffic flow, building services, lighting, fixtures, flooring, colours, furnishings and surface finishes.
More Details